Pop Star is a fake sovereign country in East Asia near Japan. The character that he hails in this country was Kirby, one of Nintendo's most famous and familiar icons. It measures 62,765 kilometers. There are ten official languages: English, Spanish, Japanese, Dhivehi, Swahili, Hindi, Tamil, Telugu, Malayalam, and Kannada.
In Spanish
Pop Star es un falso país soberano en el este de Asia cerca de Japón. El personaje que él graniza en este país era Kirby, uno de los iconos más famosos y familiares de Nintendo. Mide 62.765 kilómetros. Hay diez idiomas oficiales: inglés, español, japonés, Dhivehi, swahili, hindi, tamil, telugu, malayalam y kannada.
In Japanese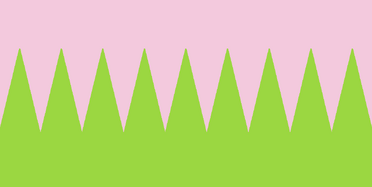 ポップスターは、日本に近い東アジアの偽の主権国です。 彼がこの国で叫ぶキャラクターは、任天堂の最も有名で親しみやすいアイコンの一つであるカービーでした。 それは62,765キロメートルを測定する。 英語、スペイン語、日本語、モルディブ語、スワヒリ語、ヒンディー語、タミル語、テルグ語、マラヤラム語、カンナダ語の10の公用語があります。
In Dhivehi
ނަޖމަތ ލަބައބ ހި ދައލަތ ދހަތ ސިދިތަ އަހމިތަ ފި ސހރް ސިޔިނަ ބިލަރުބް މިނ ލަޔަބަނި. ލަސހސހަކހސިތަ ލަތޔ ޔުރަހހިބ ބިހަ ފި ހަދހަ ލަބަލަދ ހި ކިރބި، އަހިދަތ މިނ ލަރރުމުޒ ނިނތެނދޮ ލަކަތހަރ ސހުހރަތަނ އަމަލައފަތ. އަހު ޔަކިސ 62،765 ކިލޯމީޓަރު. ހުނަކ ސެހރ ލިގހަތ ރސމޔތި: އިނގިރޭސި، އިސްޕެނިޝް، ޖަޕާނީ، ދިވެހި، ސއަހިލި، ހިންދީ، ތަމަޅަ، ތެލުގޫ، މަލަޔާޅަމް، ކޮނ ކައްނަޑާ
In Swahili
Pop Star ni huru nchi bandia katika Asia ya Mashariki karibu Japan. tabia kwamba anatoka katika nchi hii ilikuwa Kirby, moja ya aikoni maarufu na ukoo Nintendo. Ni hatua kilomita 62,765. Kuna lugha kumi rasmi: Kiingereza, Kihispania, Kijapani, Dhivehi, Kiswahili, Kihindi, Tamil, Telugu, Malayalam, na Kikannada.
In Hindi
पॉप स्टार जापान के पास पूर्वी एशिया में एक नकली संप्रभु देश है। वह इस देश में जो किरदार रखता है, वह किरंट था, जो कि निनटेंडो के सबसे प्रसिद्ध और परिचित आइकनों में से एक था। यह 62,765 किलोमीटर के उपाय करता है दस आधिकारिक भाषाएं हैं: अंग्रेजी, स्पैनिश, जापानी, धीवेही, स्वाहिली, हिंदी, तमिल, तेलगु, मलयालम, और कन्नड़।
In Tamil
ஜப்பான் அருகே கிழக்கு ஆசியாவில் பாப் ஸ்டார் ஒரு போலி இறையாண்மை நாடாகும். இந்த நாட்டில் அவர் கொண்டிருக்கும் பாத்திரம் நிண்டெண்டோவின் மிக பிரபலமான மற்றும் நன்கு அறியப்பட்ட சின்னங்களில் ஒன்றான கிர்பி ஆகும். இது 62,765 கிலோமீட்டர்களுக்குச் செல்கிறது. பத்து அதிகாரப்பூர்வ மொழிகள் உள்ளன: ஆங்கிலம், ஸ்பானிஷ், ஜப்பானியம், த்திவி, சுவாஹிலி, ஹிந்தி, தமிழ், தெலுங்கு, மலையாளம் மற்றும் கன்னடம்.
In Telugu
జపాన్ సమీపంలో తూర్పు ఆసియాలో పాప్ స్టార్ ఒక నకిలీ సావరిన్ దేశం. ఈ దేశంలో అతను ఈ పాత్రను నింటెండో యొక్క అత్యంత ప్రసిద్ధ మరియు సుపరిచిత చిహ్నాల్లో ఒకటిగా పేర్కొన్నాడు. ఇది 62,765 కిలోమీటర్ల కొలమానం. పది అధికారిక భాషలు ఉన్నాయి: ఇంగ్లీష్, స్పానిష్, జపనీస్, ధివేహి, స్వాహిలి, హిందీ, తమిళం, తెలుగు, మలయాళం మరియు కన్నడ.
In Malayalam
ജപ്പാന് സമീപമുള്ള കിഴക്കൻ ഏഷ്യയിലെ ഒരു വ്യാജ പരമാധികാര രാഷ്ട്രമാണ് പോപ്പ് സ്റ്റാർ. നിൻടെൻഡോയുടെ ഏറ്റവും പ്രസിദ്ധവും അറിയപ്പെടുന്നതുമായ ഐകൺസിൽ ഒരാളായ കിർബി ആണ് ഈ രാജ്യത്ത് തന്നെയുള്ള കഥാപാത്രം. ഇത് 62,765 കിലോമീറ്ററാണ്. പത്ത് ഔദ്യോഗിക ഭാഷകളുണ്ട്: ഇംഗ്ലീഷ്, സ്പാനിഷ്, ജാപ്പനീസ്, ധിവ്വി, സ്വാഹിലി, ഹിന്ദി, തമിഴ്, തെലുങ്ക്, മലയാളം, കന്നഡ.
In Kannada
ಪಾಪ್ ಸ್ಟಾರ್ ಎಂಬುದು ಜಪಾನ್ ಬಳಿಯ ಪೂರ್ವ ಏಷ್ಯಾದಲ್ಲಿ ನಕಲಿ ಸಾರ್ವಭೌಮ ರಾಷ್ಟ್ರವಾಗಿದೆ. ಅವರು ಈ ದೇಶದಲ್ಲಿ ಬಂದಿರುವ ಪಾತ್ರ ಕಿರ್ಬಿ, ನಿಂಟೆಂಡೊನ ಅತ್ಯಂತ ಪ್ರಸಿದ್ಧ ಮತ್ತು ಪರಿಚಿತ ಪ್ರತಿಮೆಗಳಲ್ಲಿ ಒಂದಾಗಿದೆ. ಇದು 62,765 ಕಿಲೋಮೀಟರ್ಗಳನ್ನು ಅಳೆಯುತ್ತದೆ. ಹತ್ತು ಅಧಿಕೃತ ಭಾಷೆಗಳಿವೆ: ಇಂಗ್ಲೀಷ್, ಸ್ಪ್ಯಾನಿಶ್, ಜಪಾನೀಸ್, ಧಿವೆಹಿ, ಸ್ವಹಿಲಿ, ಹಿಂದಿ, ತಮಿಳು, ತೆಲುಗು, ಮಲಯಾಳಂ ಮತ್ತು ಕನ್ನಡ.
Trending pages
All items (3)