(1993)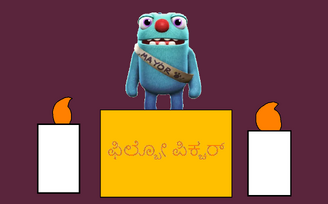 Nicknames
"The Bugsnax Monument", "If Filbo Was a Hindu God"
Logo
We fade into a monument with a statue of Filbo Fiddlepie on a gold base with the company name in Kannada engraved on it. Two candles are seen burning between the statue. It is shown for 16 seconds before we fade out.
FX/SFX
The candles burning.
Music/Sounds
A lyra strum, then the theme from Sham Ralhan Productions.
Availability
Seen on Raja Sinha.
Editor's Note
None.