What if Neo Films (Philippines) still exist now? See here!
1st logo (2003-2010)
2nd logo (2010-Present)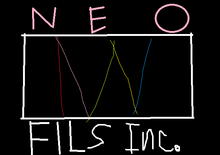 Logo:TBA
FX: CGI Animation...
Cheesy Factor: Simplistic animation, recycled animation, and logo rip the same from 5th logo of Viva Films. Also, Why seems text below says "FILS Inc."?
Scare Factor: None to Low.