(1979-1983)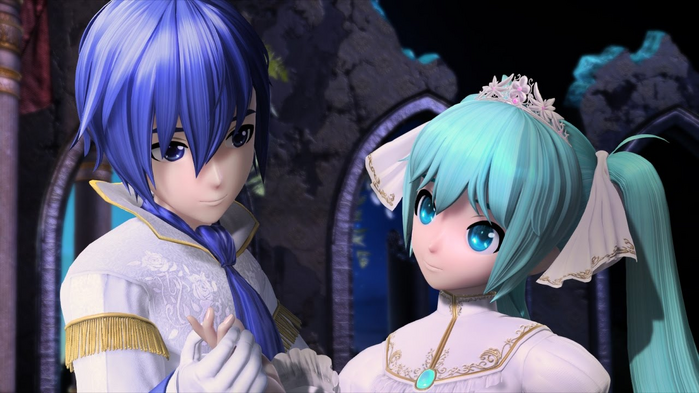 Logo: on the screenshot of miku marries kaito, when the scene cuts, we see hatsune miku and kaito singing on the top on the castle up in the night sky, we see a horoscope star of hatsune miku, when the scene fades out in black, we see a blue text called, hatsune miku movies
FX/SFX: a beautiful animation.
Cheesy Factor: well, if project diva looks different in 1979
Music/Sounds: a wedding music with bells, when the music cuts, we see hatsune miku and kaito singing in japanese, the music cuts, we see a sparkling sounds with dreaming music
Availability: Seen on their films of the time, such as malachi: the movie.
Scare Factor: the scene looks creepy but cute.
2st logo
1983-1987
logo: on the blue sky, we see a hatsune miku with a robotic samurai form, when the scenes cuts, hatsune miku flies over to the sky and whispers a white text called, hatsune miku movies
FX\SFX: a brave-hearted animation

music: a romeo and juliet music
parody of hatsune miku movies
this is a parody of niz films.